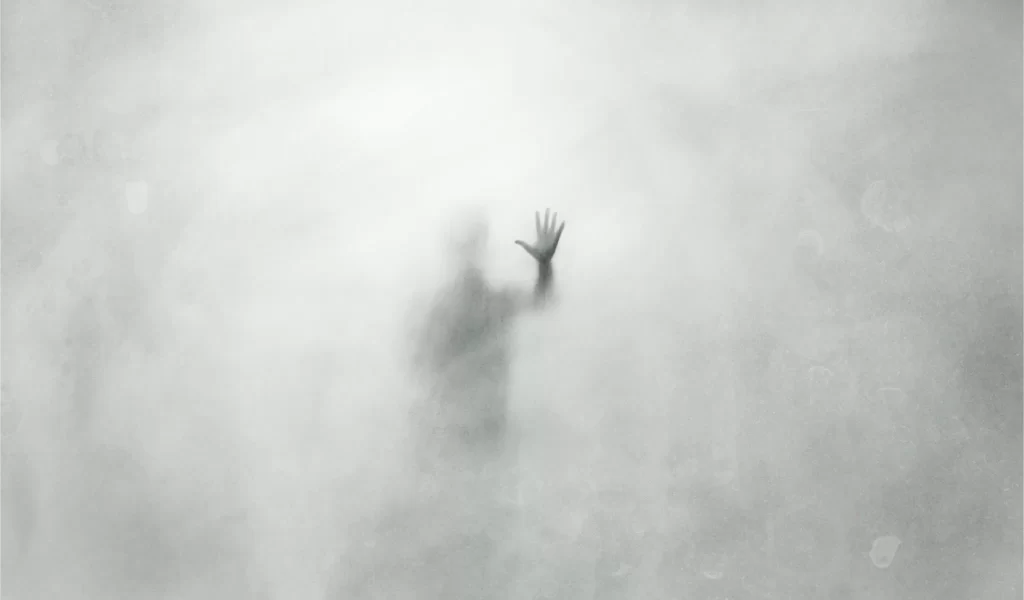 The "I am" of the character and the mother image in scriptural explorations for childhoods
Blanca Felipe Rivero (Cuba)
Professional theater writing workshop.
From the question Where do we write from? Seek to give voice and presence to children in writing exercises based on chance chains of actions and explorations of sensory areas for the birth of characters and their possible stories, supported by basic crafts with neutral materials such as: paper, cardboard, string , adhesive and others.
November 29: 11:00 a.m. to 2:00 p.m. and 4:00 p.m. to 8:00 p.m.
November 30: 4:00 p.m. to 8:00 p.m.
December 1: 4:00 p.m. to 8:00 p.m.
María Guerrero Theater (C. de Tamayo y Baus, 4, 28004 Madrid).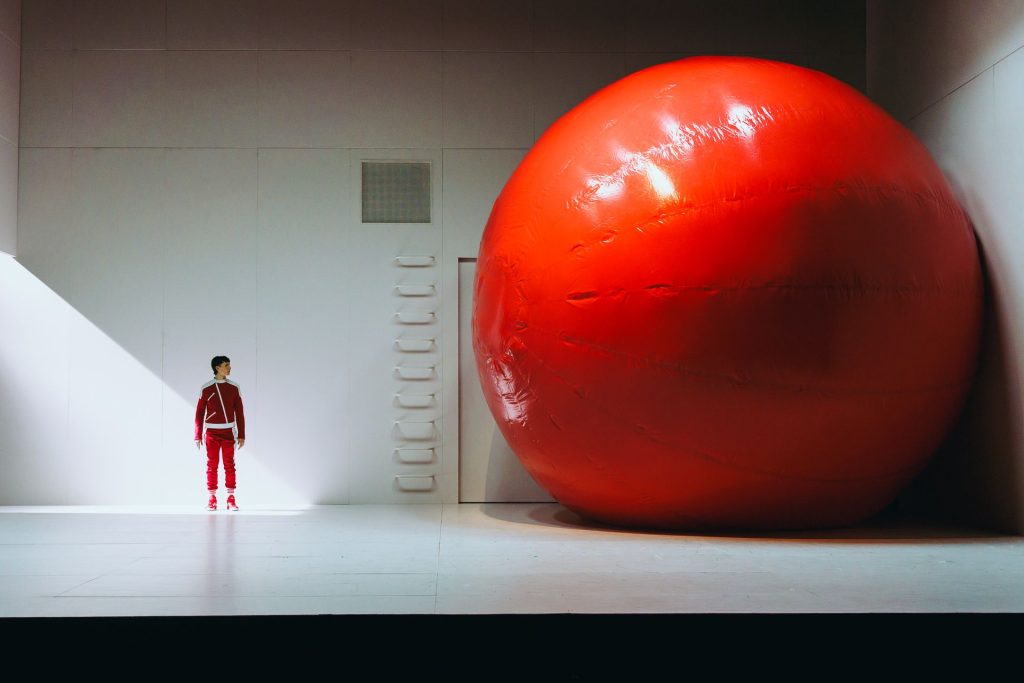 The object on stage and its dramatic essence
The workshop is presented as a practical proposal, for professionals belonging to various fields of the Performing Arts, delving into the dramaturgy of the Theater of Objects and Puppets. We will aim to analyze and put into practice different examples of professional companies that employ various manipulation techniques to build new forms of theatrical and visual dramaturgy. The manipulation of puppets will be worked on as well as the manipulation of objects. We will pay special attention to the body, the disposition of the puppet/object and the relationship of both in the scene.
November 30: 10:00 a.m. to 2:00 p.m.
December 1: 10:00 a.m. to 2:00 p.m.
December 2: 10:00 a.m. to 2:00 p.m.
Maria Guerrero Theater (C. de Tamayo y Baus, 4, 28004 Madrid).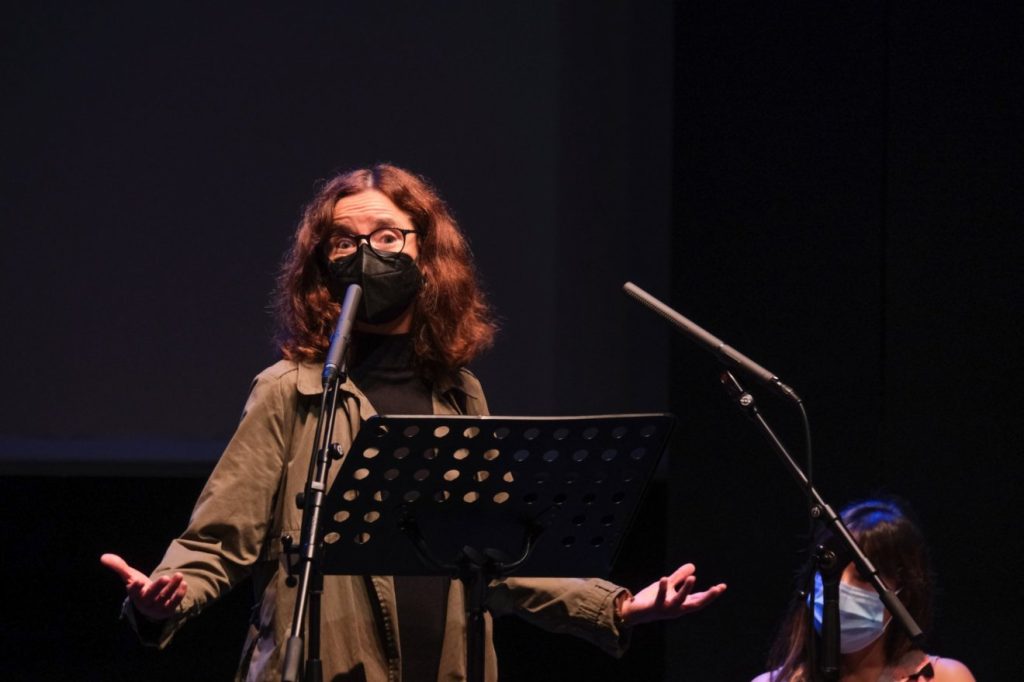 DISCUSSION TABLE 1 / Wednesday, November 30, 11:00 a.m.
Drama for children and youth.
Itziar Pascual / Luis Fernando de Julián / Nieves Rodríguez Rodríguez / Carlos Labraña.
Four established and emerging authors discuss strategies to think about the future of drama for children and youth / consolidation of projects and new proposals for enrichment or unfulfilled dreams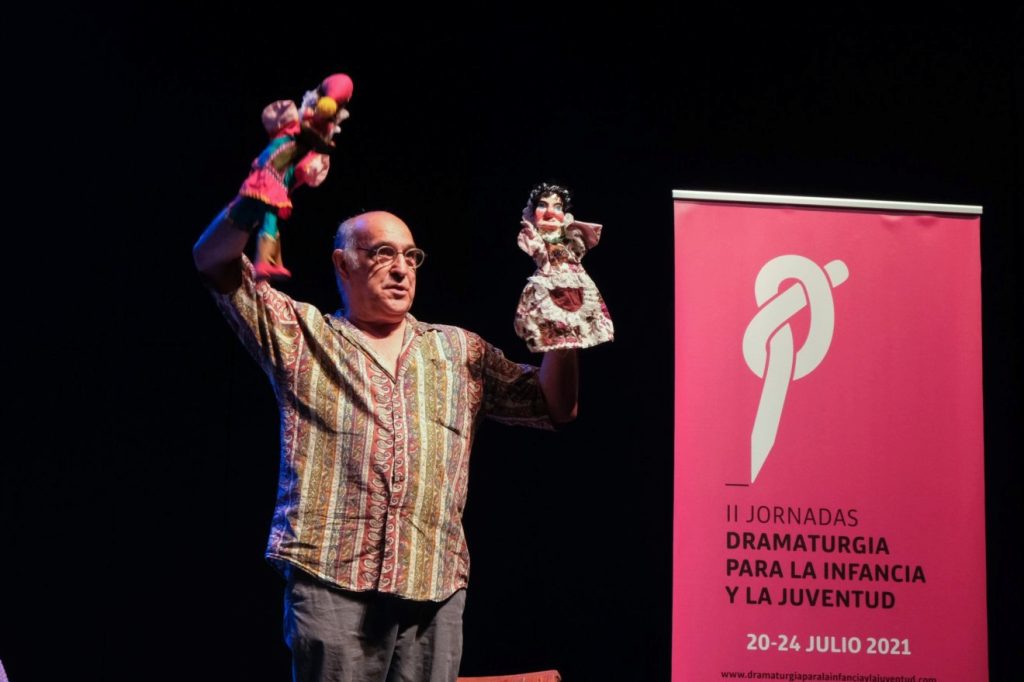 DISCUSSION TABLE 2 / Wednesday November 30, 12:30 p.m.
Adult centrism and education in values
Censorship, self-censorship and taboos in dramaturgy for children and youth.
José Luis Arellano / Jordi Palet / Ramón Molins / El Patio Theater / José Troncoso.
Discussion table with the participation of authors and young people. Search for a debate between what the authors are looking for when they want to address this audience and what the audience expects when approaching a play that is supposedly aimed at their age.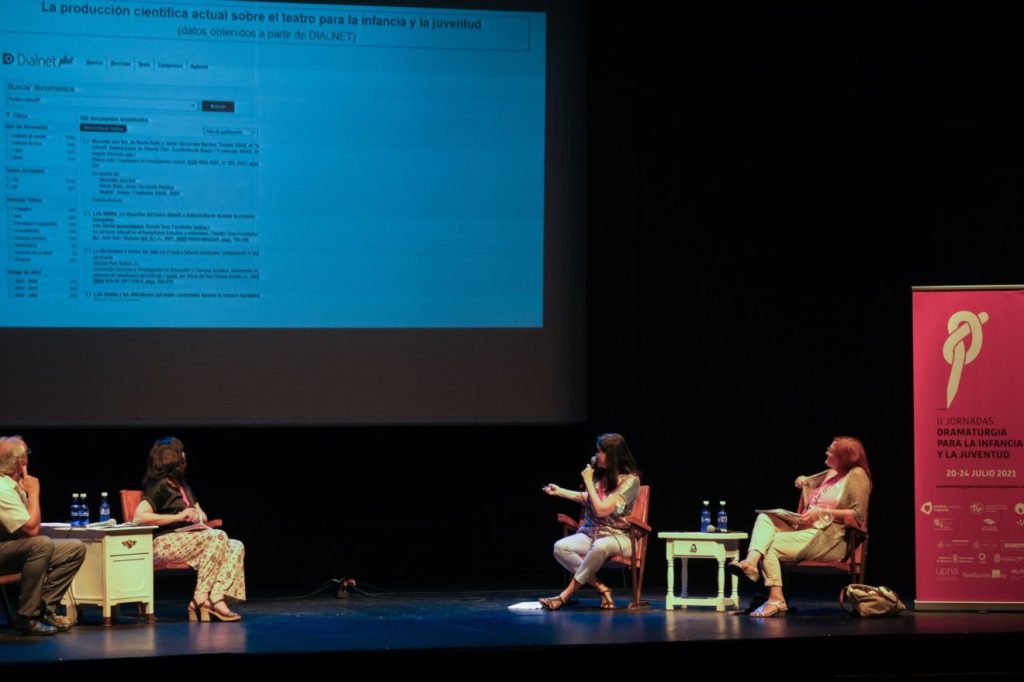 DISCUSSION TABLE 3 / Wednesday November 30 4:00 p.m.
Other textualities for childhood and youth:
Masmedia dramaturgy; radio theater; new technological languages, etc.
Raúl Guridi / Gisela Vaquero / Lorenzo Soto.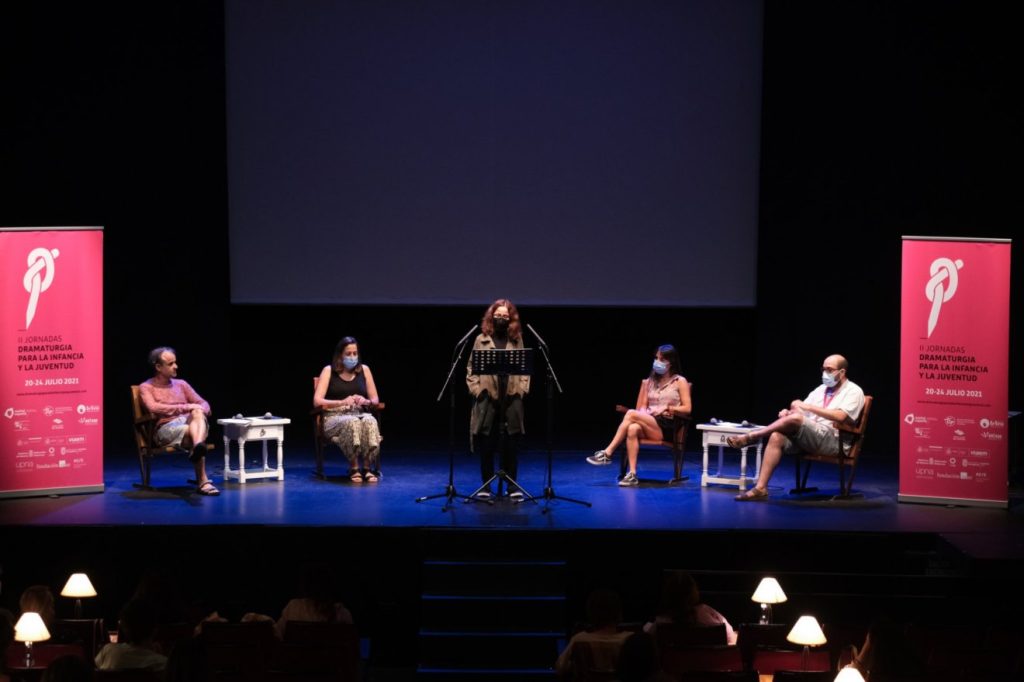 DISCUSSION TABLE 4 / Thursday, December 1, 10:00 a.m.
The edition and dissemination of drama for children and youth.
Translation, dissemination and commercialization
Carlos Gil (Artezblai) / / Daniel Ramírez (Theatrical Context) / Gonzalo Moreno (ASSITEJ)
Participation in different publishing projects. Dissemination strategies, internationalization possibilities, collaboration and exchange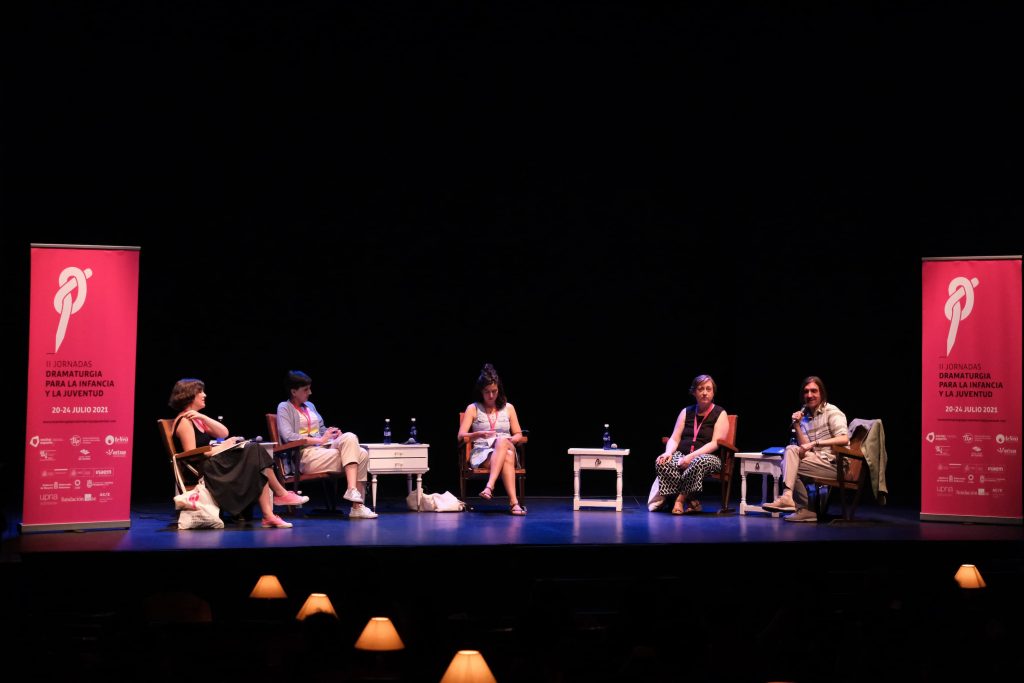 DISCUSSION TABLE 5 / Thursday December 1 12:00 p.m.
Dramaturgy for children and youth in the international arena.
Sophie Merceron / Blanca Felipe Rivero / Lucía de la Maza / Lola Fernández de Sevilla.
Approach to international dramaturgy in other countries.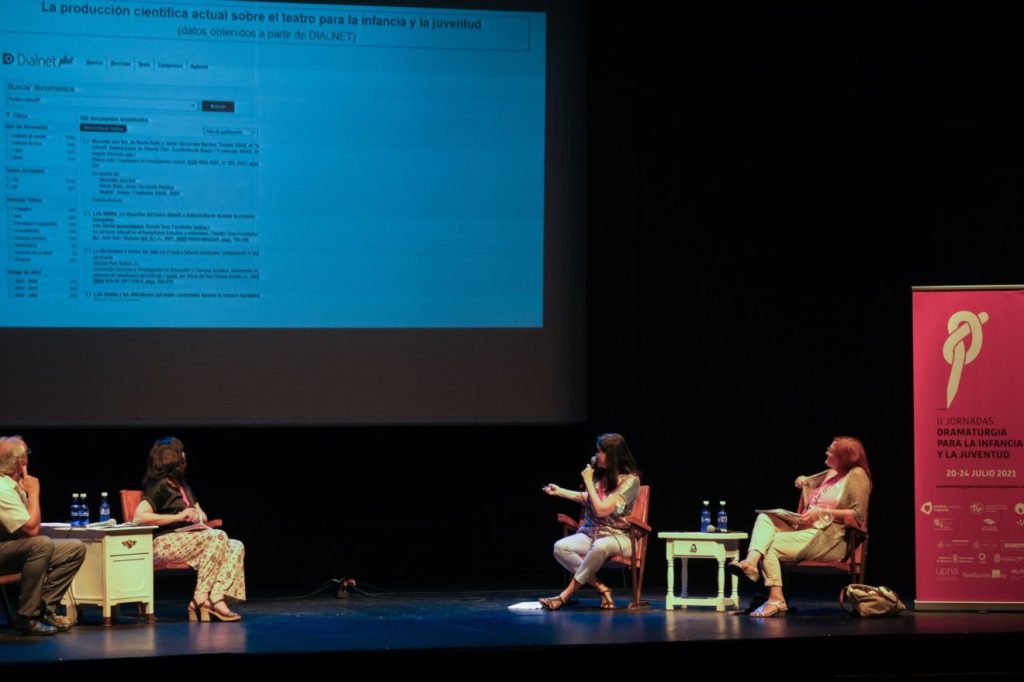 DISCUSSION TABLE 6 / Thursday December 1 4:00 p.m.
Theatrical literature in the different languages and territories of the state.
Sonia Alejo (AVEET) / Paula Carballeira (AELG) / Aizpea Goenaga / Silvia Navarro (ACD)
Creation in different languages, articulation, promotion and dissemination policies. Map of dramatic creation for children and youth in Spain. Diversity and transfers.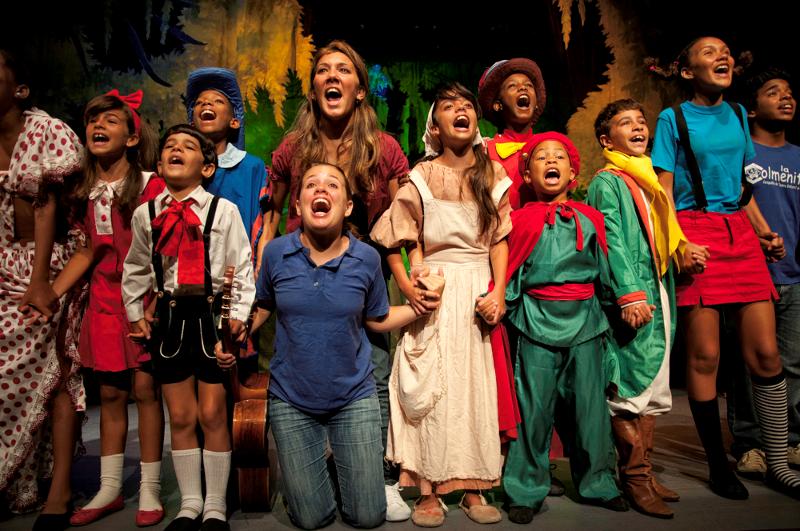 Conference. Friday, December 2, 10:00 a.m.
The challenge of writing from the artistic practice of multiple legitimated or not spaces of theater for and with children in Cuba.
Content: It deals with the experience of writing from the scene, from the daily nuclei of artistic practice in professional and amateur groups together with the teaching work: work with students, actors, puppeteers, art instructors, children and other tasks of the scene . Also, public feedback, the exercise of judgment and work as a playwright.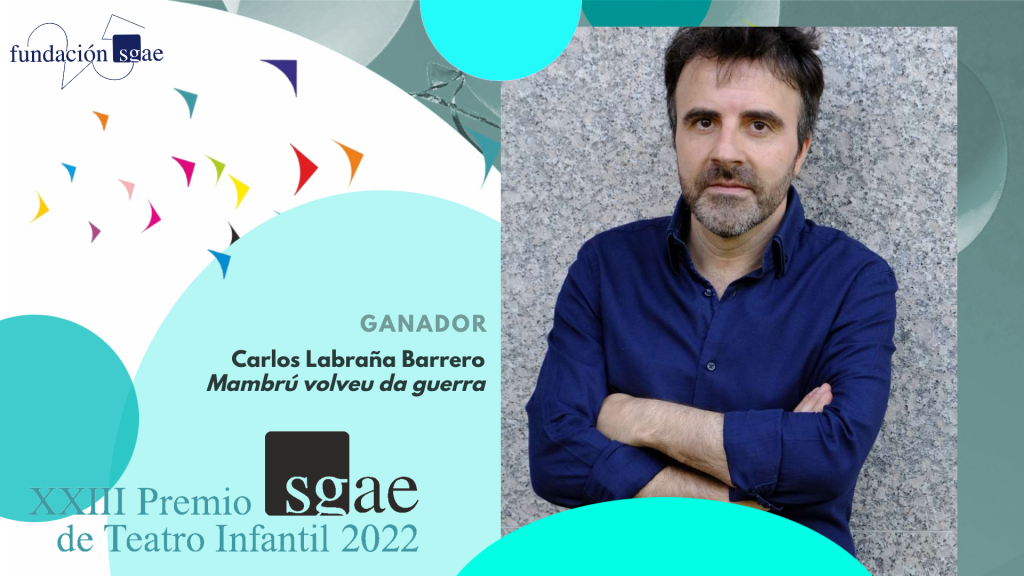 Friday, December 2, 12:30 p.m.
Delivery of the XXIII SGAE Children's Theater Award 2022
The SGAE Foundation announces the award of XXIII SGAE Children's Theater Award 2022 for Mambrú returns to war, work of the Galician playwright Carlos Labrana Barrero (Cedeira-A Coruña, 1969). The text has prevailed among 39 originals due to its background of recognition of historical memory, to all those forgotten in ditches and cemetery walls, but with great literary and scenic sweetness.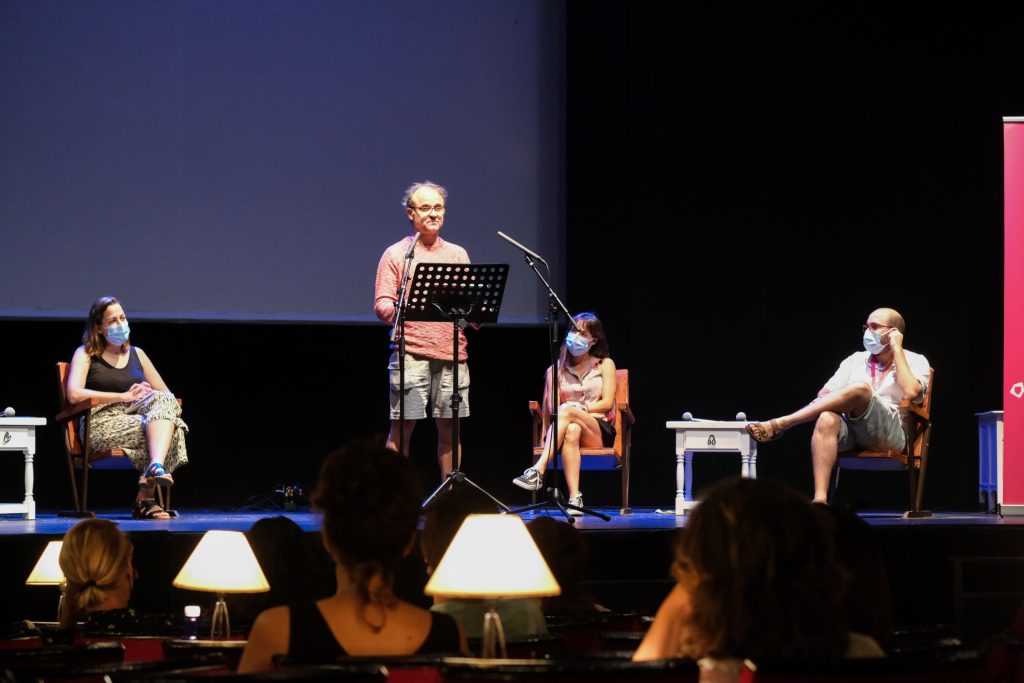 Friday, December 1, 6:00 p.m.
(Calle del Marqués de la Ensenada, 12)
Exhibition and exchange space in which registered people will be able to share their latest projects with the rest of the attendees.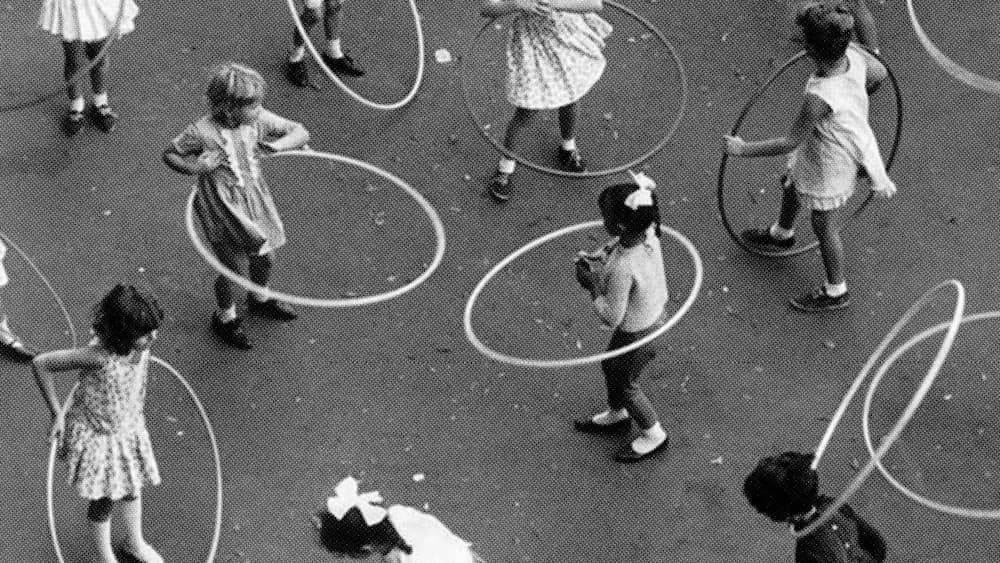 General rehearsals. November 29 and 30 7:00 p.m.
Written and directed by José Troncoso
It's the last day of school. The "future seniors" prepare to sing in front of their families to dismiss the course, accompanied by Miss Mariví.
A huge electrical storm shakes the playground, causing time and space to shake. From that moment we will all become them. We will share their fears, games, desires... And together, we will ask ourselves if we have known how to pay attention to those children and if we have managed to become what we dreamed of being then.
–
The swings is the result of a process of listening, playing and interviewing these new dramatists who are, without a doubt, the future. We have talked and played around love, fear, professions, desires...
Their answers and points of view make up this show in which we will discover a unique, free and groundbreaking philosophy: Everything is possible.
The world is yet to be made and the tickles produced by swings are yet to be discovered and about to disappear almost at the same time. Everything is going too fast. The
Shoes outgrow us at the same speed that some desires begin to outgrow us. Are we children or adults?
And we older people tend to think that it can no longer be, that not anymore. But these girls and boys are here to remind us that you can always do it.
Always always always.
And it would be a shame if you were embarrassed to ride the swings because, the truth is, it is where it is best.
jose troncoso