IN CONSTRUCTION. We are still finishing introducing the profiles of all the people who will participate in the debate tables.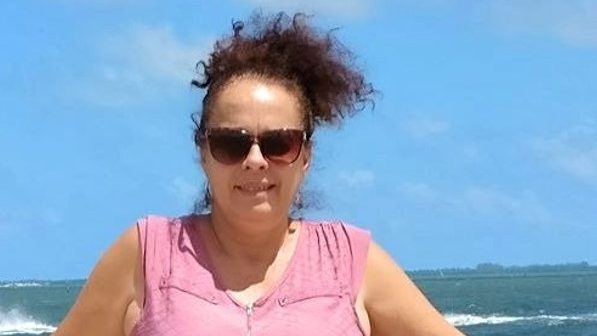 Havana 1963. Graduate in Theatreology-Dramaturgy (1985), Diploma in Theater for children and puppets (1999-2000), Master in Formative Processes in the Teaching of the Arts with a research award in his research (2018) by the University of the Arts. Playwright and screenwriter, published in publishers such as Gente Nueva, Ediciones Matanzas, Tablas-Alarcos and in the Ibero-American Dramatic Collection for Children and Youth at CELCIT. Vice President of the Cuban Center of UNIMA, current Principal Adviser of the Animation Studies of Cubavisión and Adviser of theater for children of the National Council of Performing Arts. He was awarded the Distinction for National Culture in 2014.
His writing has reached the scene through amateur and professional theater: Los Cuenteros, Teatro la Proa, Teatro de las Puertas, Paquelé, Compañía La Andariega, Océano, Minstrel of the Swan, Guerrilla de los Teatreros, Teatro de los Elementos, Compañía Había once, Theater first. It has been carried out by actors, children and with puppets in school spaces, workshops, dramatized readings with prizes for staging, acting and thesis for the completion of studies in art schools and professional theater events. They are distinguished by a gender theme through difficult or taboo topics in a wide spectrum of child characters from their private and collective spaces, contextualized with the Cuban reality and needs explored from the audience. It can be identified, among others, titles: Romelio and Juliana, Beatriz and the mauve potatoes, The winged Cinderella, Window of stars and At three at once!, Stories that fly inside and Grandma's lunch
Graduated from the Institut del Teatre de Barcelona, his training curriculum and professional career focuses on physical and visual theater, the Manipulation of Puppets and Objects, the stage direction and the teaching. These four fundamental lines determine his work and make up his professional career within the world of Performing Arts. He currently works as a teacher at the Euskadi Higher School of Dramatic Art and Dance, and in turn as director of the Tolosa International Puppet Center, TOPIC.
His training goes hand in hand with professionals such as Joan Baixas, Katy Deville, Alfred Casas, Renne Baker, Roberta Carreri or Nikolaj Karpov. And he continues to carry out different workshops on Physical Theater and the Manipulation of objects.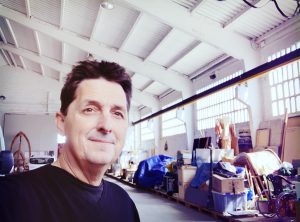 ramon Molins it is actor, director and playwright. It is also the only of three founders of the company zoom–zum theater, that this year celebrates 25 years of existence, that still is part. A conversation with the it is thrilling, fun, extensive -already you will see- with a Point of chaotic Y, forever, very enriching. Especially because theatrical for all the public «starting 4 years, because before It is not theater, it is another thing" -He says the same-, knows a lot. 25 years give for many experiences and, with the excuse that the company arrives to this goal, us we start in a chat in the what comes out of everything. Why they rode zoom–zoom? Why they dedicated themselves to the theater for all the public? What are you doing that Lleida be the demarcation catalan More powerful in this ambit? What create your shows? what is marbi? join us, we assure you that you will discover a whole world.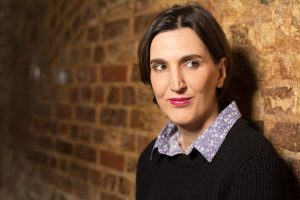 Nieves Rodriguez Rodriguez
(Madrid, 1983). He studied Playwriting at RESAD, a Master's Degree in Creative Writing at UCM and a Master's Degree in Theoretical and Practical Philosophy at UNED. She is a professor of Literature and Writing at the International School of Gesture in Madrid. As a playwright, she has written the Friendship Trilogy for children, composed of La sowing numbers (XXIX Prize for Theatrical Texts for Children's Audiences from the Escuela Navarra de Teatro, 2020 and published by ASSITEJ-Spain, 2020); What comes home (and other trees) (SGAE Children's Theater Award, 2017 and published by ANAYA Sopa de Libros, 2018) and Semillas bajo las uñas (Granted at the IV Current Dramaturgy Program of INAEM, 2015). He has premiered his family piece for dance and puppet Old Woman (landscape and memory) with the In-Pulso company at the Festival Pendientes de un Hilo-Festival de Títeres y Objetos de Madrid, 2020. And edited Carrusel de Ogritos. Theater for children and youth (Vol. I and II) with the AAT and the SGAE Foundation.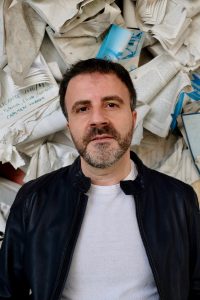 Galician playwright specialized in theater for girls and boys for more than 30 years. In this field he has won different prizes, such as the Xeración Nós, the Estornela, the Manuel María or the Facho, with pieces that are performed regularly in schools and by his theater company Os Furabolos. Since 2010, his writing has focused on more socially committed topics: La Pequeña Compaña, on the abuses committed against children; Mucho Morro Corporation Sociedad Unlimited, an acid comedy about the economic crisis or La Valla, which deals with the drama of refugees. Recently, his work on historical memory, Mambrú volveu da guerra, has won the 2022 SGAE Children's Theater Award.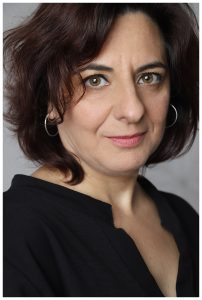 Actress, playwright, director and theater worker.
Linked to the company VISITANTS since 1989, she begins and develops a good part of her career in creation for public spaces.
Since 2005, he has dedicated himself simultaneously to writing and dramaturgy, exploring new paths within contemporary theater with his creative project La Medusa. From this moment on, he combines text creations for the theater without leaving his link with the public space, where he continues to explore and apply new ways of approaching the scene.
His most recent works are linked to La Medusa, VISITORS and public productions with the Institut Valencià de Cultura and the Center Escalante.
He has received awards and mentions for some of his creations and texts, both in the theater and on the street, at the Performing Arts Awards of the Valencian Institute of Culture, the MAX Awards, the Valencian Critics Award, "Escalante Award for children's theater" or more recently the "Ciutat de València" theater award.
Linked to the AVEET (Valencian Association of Writers and Theater Writers) since its inception in 2013, she presided over the association between 2017 and 2021. From the same association, she launched in 2018 the "Creation Days for Children and Youth" , sponsored by the Escalante Center that are already in their fifth edition.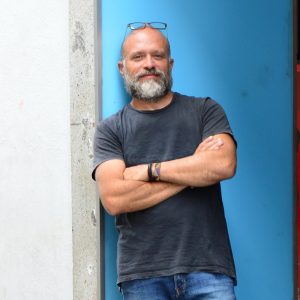 Raúl Nieto Guridi studied Painting at the Faculty of Fine Arts in Seville and since then he has worked and experienced professionally almost all fields of image, printing, design and advertising. Since 1995 he has specialized in the field of graphic arts, both at an institutional, advertising and multimedia level. Since 2010 his production has focused on children's editorial illustration and the creation of posters for cultural campaigns of theatre, dance and puppets. He has published several illustrated albums, translated in many countries such as the United States, Italy, France, Russia, for example.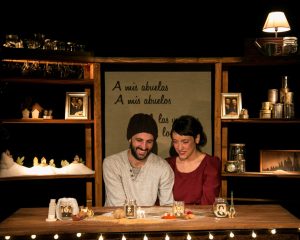 (Izaskun Fernández and Julián Sáenz)
The courtyard as a meeting place, for reflection, for listening, for searching, for playing...
This company, formed in 2010 in Logroño by Julián Sáenz-López and Izaskun Fernandez, was born from the need to bring the public closer to stories that arise from their emotion in the face of everyday life, in front of what surrounds them, small stories that matter to them and move them, which are the excuse for the search for their own language that helps them to tell them on stage.
Their search has led them to take refuge in objects and in their life, in the small format, in the mud, in their own hands...
His first stage piece, 'A Mano', which combines ceramics and theatre, received in February the "FETEN 2013 AWARD for the best small format show", from the Theater Fair for children and young people in Gijón, FETEN, the AWARD DRAC D'OR DE LAS AUTONOMIAS at the Fira de Titelles de Lleida 2013, as well as the Audience Award at the Street and Patio Theater Festival 'Encinart' 2012 in Enciso (La Rioja), and excellent comments from specialized critics.
The Patio is forged, like this, in the heat of this show, with a crazy desire to burn itself, with the stories that are yet to be told.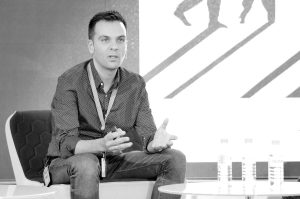 Lorenzo A. Soto Helguera is coordinator and editor of content and reviews at Canal Lector, the reading recommendation website of Fundación Germán Sánchez Ruipérez (PNFL). Also from their profiles on networks; and coordinator of activities with young people at this cultural institution based in Matadero Madrid, where he has worked since 2003. He is a professor on the virtual campus of the Miguel de Cervantes European University, where he has two courses on young people that he has taught hundreds of times both in Spain as in other European countries, in virtual and face-to-face format. He has been participating in talks, presentations and round tables organized by leading national and international institutions linked to the LIJ, libraries, literary prescription and the role of reading in school with children and young people for more than twenty years. He has also been the organizer of activity cycles for young readers in well-known national events and a jury member in several long-standing literary awards. He is a Social Educator from the University of Valladolid and a Master's Degree in Cultural Criticism and Comparative Literature from the University of Valencia.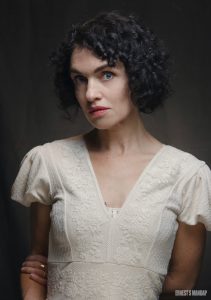 Sophie Merceron is an author, specially published by L'École Des Loisirs. He has received numerous awards for his writing: Avril won the 2020 Grand Prix de Littérature Dramatique Jeunesse. Manger un phoque won the 2021 Grand Prix for Young Dramatic Literature and was awarded the Bourse Beaumarchais/SACD. Les Pieuvres won the CNL Bourse Découverte. In 2020, Stanislas Nordey, from the Théâtre National de Strasbourg, commissioned a text from him: Breathe was published by Espaces 34, in the Ce qui nous arrive collection. Invited by UNESCO to the Maison des auteurs in Tbilisi/Georgia, Kingsland wrote. In residence at La Chartreuse (Centre national des écritures du spectacle) in 2021, Nebraska wrote, to be published by Les Solitaires Intempestifs. He will soon be in residence at the CDN in Madrid to write his next text, Les corps vifs.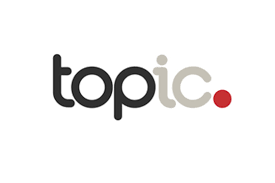 TOPIC is the Tolosa International Puppet Center. Its history goes back 20 years. The year was 1982 and the Tolosa Initiatives Center (CIT) decided to undertake a new cultural activity and promote the creation of an international puppet festival named Titirijai. TOPIC, therefore, is not born out of nowhere. It is a logical consequence of Titirijai and today it has an average of 160 performances a year, making Tolosa an international benchmark in the puppet theater scene.